The Best Photo Book Maker Online
Keeping your favorite photos at home is a common habit. People tend to hold onto their precious memories and moments by catching them on camera. Millions of photo albums are scattered around millions of houses. And your house is probably no exception.
Having reached the peak of technological development, humanity can enjoy keeping tons of information (including photos) on their computers and online. There are plenty of websites that let you upload and store your pictures without cluttering your phone, flash drives, or room. Moreover, there are websites where you can even design your own photo book.
We've chosen top photo book services in both the UK and the US in order to make it easier for you to opt for the best.
So let's get started!
---
Best Photo Book Service in the USA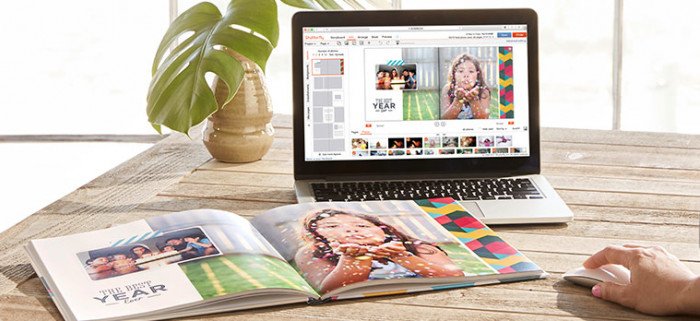 Shutterfly offers 101 free prints, five free magnets, one set of address labels, one art print, and unlimited photo storage if you sign up now.
Among the benefits of Shutterfly are a large collection of templates and backgrounds, high-quality photo books, and a great variety of options for making 100% unique designs. A little drawback is the slightly unbalanced contrast of photos with bad lighting or blur. However, the word on the street is that the quality is good.
The site constantly gives enormous discounts (up to 50% off for all prints and other items) and has a lot of freebies!
---
The lowest prices combined with nice quality is what Snapfish generously offers its customers. The site has a pleasantly simple design and an algorithm for creating photo books. You can either choose to use a ready template or come up with your own design if you're feeling creative.
The quality of Snapfish photo books may sometimes not be perfect, but they're certainly not bad. Given the low price, Snapfish can't be judged.
---
The slogan of this service is "Your life is worth printing," and we totally agree with that. Picaboo is a professional photo book website that gives its customer lots of interesting content, printable options, and exclusive designs.
The quality of Picaboo photo books isn't bad, and prices start from $19.99 per classic photo book. Add all your favorite photos and attach some comments. With Picaboo photo books, you'll remember your valuable moments in detail!
Mini books are also $19.99, and are an interesting gift for your loved ones, family, or friends.
---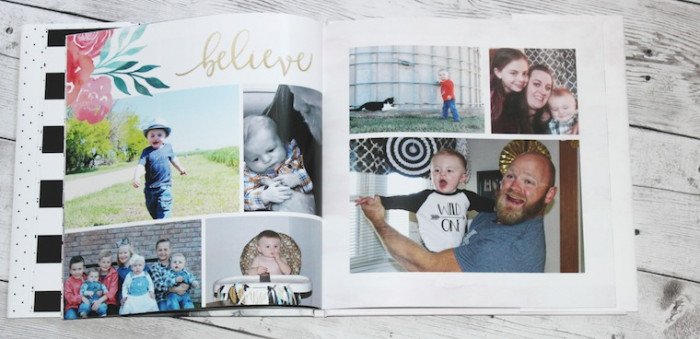 Last but not least is Mixbook. This is a well-known website for designing photo books. Mixbook is one of the best but definitely not one of the cheapest. However, if you want excellent quality and vivid images, you could save some money and choose Mixbook. This way you'll be 100% sure that your book won't fade or get damaged due to bad ink or poor print quality.
Mixbook offers lots of personalization options so you can create your own books without any problems. Custom photo books start at $15.99, photo cards and invitations start at $0.69, gallery-wrapped canvas prints start at $49.99, and modern metal prints start at $19.99.
Don't forget to use discount codes and special offers to get your photo books for the lowest price!
---
Best Photo Book Maker in the UK
The photo book service Bob Books is a top-notch online photo book creator that offers customers a high-quality product for a reasonable price. Pay just £9 and get a 26-page book on 300gsm premium paper quality! The stunning images are colorful, sharp, and have lots of contrast. Realistic shapes and shades are preserved. The convenience and simplicity of the website makes it easy even for a child to create a photo book. If you're an iPhone owner, you can use the photo book creator on your mobile device. However, the mobile app doesn't offer full functionality.
---
This is one of the best services for beginners because, apart from a high-quality book finish, you also get good assistance while using the website. However, you can do well without assistance because the Photobox software is extremely easy to use. Prices start from £5.99 per photobook, which is quite decent. The only drawback is difficulty navigating the albums. Photobox allows you to design canvas prints, cards, mugs, cases, gifts, calendars, and other products so you can make an exclusive present for your family or friends!
---
Snapfish is one of the leaders because it has the widest variety of print options and designs. The website offers both ready and personalized templates. All templates are fully editable and open for your own creative ideas. No compromises or difficulties; you get 100% freedom to deliver your perfect photo book. However, the high quality of these books comes at a price. But you can solve this problem by checking out special offers and discounts. Don't hesitate and opt for the best if you want your memories and valuable moments to be preserved well.
---
Another great online photo books creator, Cewe is worth your attention. Cewe will change your attitude toward classic albums and storing photos somewhere in your house or laptop. Create pure art with Cewe by designing a personalized book of precious moments according to your individual needs and taste.
This photo book service offers reasonable prices. For only £19.99, you can get a large landscape photo book with options such as matte or high-gloss paper, soft or hardcover, and a decent number of papers (up to 178).
If you have problems using the website, enjoy the benefits of Cewe's 24/7 customer support. Moreover, you'll get a 100% satisfaction guarantee. If you aren't happy with your book, contact Cewe within 14 days and get either a replacement or a full refund.
---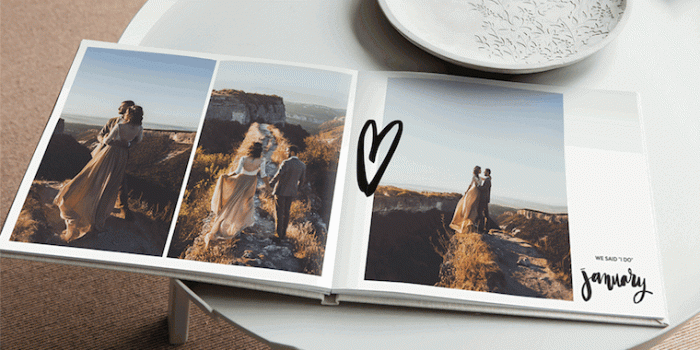 Bonusprint is affordable for anyone, with photo books starting from only £6.99. What's more, the site also offers wall art, photo prints, personalized cards, mugs, and photo calendars. Currently, Bonusprint offers many discounts, so don't miss the opportunity to get a high-quality photo book for a lower price!
The Bonusprint software enables you to easily create your photo books in no time. However, if you run into a problem, you can contact Bonusprint's customer service and get immediate feedback. A 100% satisfaction guarantee is another bonus if you opt for Bonusprint.
---
Worldwide Online Photo Book Maker
Another win-win photo book service is Amazon Prints. Why win-win? Because, surprisingly, Amazon has learned not only to successfully sell almost everything in the world but also to create high-quality photo books in one click.
They don't have as many options for creating albums as competitors, but their range of designs is enough to satisfy the needs of most customers.
Amazon provides its users with quick delivery and many customizable options. If you have an Amazon Prime membership, you can have your photo books delivered twice as fast.
---