Best Online Photography Courses
The world wide web is not called wide for nothing… All you have to do is ask Google and you will find a wide selection of resources about virtually any topic. Though, who has time to sieve through the countless courses that are available? So, to help you, here are 20 of the top online courses about photography in no particular order.
---
1. Photography Class by Michigan State University: Smartphone to DSLR
The lectures of this online course have been created so that it will help you to advance from the beginner to advanced level with most of the concepts having practical lessons. It covers several concepts with camera control and composition just two of the key principles that are covered.
What makes this course so great is that there is a great emphasis on practical lessons and a lot of extra materials are available too. You will need about 20 weeks to complete the course and your final grade gets calculated by the quizzes that get graded and your last project.
---
2. Skillshare Photography Composition
This video course offers a fine tutorial about the basics of composition which is its main focus. If you are searching for something that deals more with the basics of photography, these modules will not be the best choice.
---
R-photo Class is for sure one of the top photography courses that are available online. It is a great course for those who are starting out, while intermediate photographers will find the instructions helpful too. What makes it so great is that you do not require any fancy camera equipment to complete this course.
It consists of 30 lessons that deal with most of the basics with an emphasis on practical explanations. There are lessons that come with assignments, but there is no pressure as your assignments will not be graded and you can work at your own speed. If you would like some feedback, you can simply post your photos in the comments section and chat with some of the other students.
---
4. The Harvard University Introduction to Digital Photography Course
The Harvard University Introduction to Digital Photography course replaces the Harvard University Digital Photography course. What makes it great is that you can access it conveniently online at whichever time works best for you.
The course consists of various modules that give you the chance to learn more about digital photography and covers topics like exposure and more intermediate techniques. If English is not your first language, rest assured as the course is available in a couple of different languages.
---
5. Cambridge In Colour Photography Course
What sets this course apart from the others is that it offers some of the best photos to explain the lessons on its website. It is ideal for both beginner and more advanced photographers as it deals with basically everything in a way that is simple to grasp. If you are looking for an interactive course about photography, you will enjoy the discussion forums.
---
6. Udemy Introduction to Photography Course
If you are searching for an online video course about photography, you should for sure check out this course. As the videos come with illustrations, examples and demonstrations, it is not hard to follow.
Upon completion of this course, you will receive a certificate and if you wanted, you can complete extra course modules for fun. It covers both the very basics as well as more difficult topics like composition and how to use a histogram.
---
7. Lifehacker Photography Course
This course offers a fun intro to photography. It covers the following five topics: camera control basics, manual exposure, automatic exposure, composition and post processing. What is more, you can download the entire course as a PDF.
---
8. Photographycourses.net – Beginner Photography Course
This course uses multimedia that includes written lessons, video links, photos and other graphics to equip photographers with more advanced techniques. Thanks to the inclusion of several illustrations, the more complex concepts are easier to grasp.
---
9. Jerad Hill: Start Shooting Manual
This course is a four-hour tour that will teach novices about the basics of camera controls, iPhone and flash photography. There are also other classes that you can access once you have signed up to the website. The info shared in some of the other course modules can be especially valuable to owners of photographic businesses. The series of tutorials can be completed at your own pace.
---
10. Stanford University Photography Lectures
The Stanford University Photography Lectures consist of 18 videos that are available on YouTube. Each lecture is presented by a professor from Stanford University and is about 60 minutes in duration.
A couple of the subjects are explained quite in depth, yet still easy to grasp. Plus, if you are keen, there is also a link to assignments. This course is aimed more at intermediate and advanced photographers.
---
11. Photography Masterclass 1.0: A Complete Guide to Photography
If you want to expand your photography skills, you will benefit from this course that is aimed at all ages. One of the advantages of this course is that you do not need to own a DSLR camera. If you have a smartphone, you will do just as good.
It is a great course that will teach you a wide range of techniques that you need to take landscapes, panoramic shots and many other styles. There are hundreds of lectures available so you will definitely learn a lot.
---
12. Lynda – Practicing Photographer
What makes this course unique is that it covers information about topics like HDR photography and how to use filters that many of the other free courses do not include.
On top of that, the instructor manages to captivate which means that you will not succumb to boredom.
---
13. Creative Live: Fundamentals of Photography
This complete course boasts more than 100 different parts! In short, you essentially get a whole workbook with quizzes after every lesson.
---
14. The Learning Lightroom Video Course Series
If you want to master Lightroom, this course is one of the best tutorials. It consists of 50 short episodes, but you do not have to watch all 50. You can simply watch the first couple to gain an overview and then you are free to select topics that pertain to your work. Though, if you do want to watch all of the episodes, it will only require more or less 16 hours.
---
15. Annie Leibovitz Master Class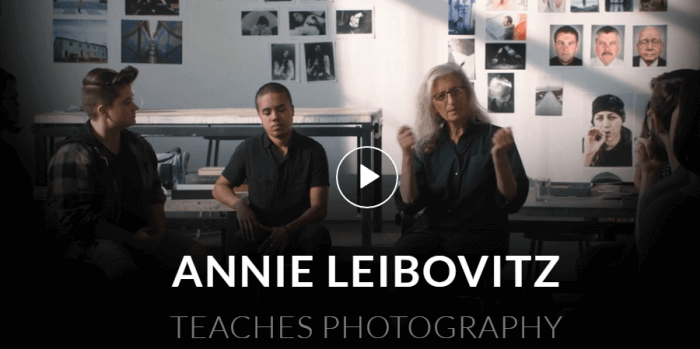 If you would like to concentrate on portraits, this is a great course for you. You can either complete a one-time payment or opt for a year subscription to the site. There are more than 10 videos and a workbook with additional materials included in the single course. Though, the biggest perk is the feedback that you can receive from other students and even Annie Leibovitz herself. Needless to say, this is one of the best online courses available.
---
16. Kelbyone: Learn Photography, Lightroom & Photoshop
This course offers a big selection of video classes. It does not matter if you are only starting out with Photoshop or already more experienced at using the software as everyone will learn some valuable tricks of the trade.
In addition to the lessons about specific topics, you will also get interesting lessons from photographers about different styles.
---
17. The Art of Photography Course (no longer available)
This course that concentrates on creating art can be completed in a couple of hours. It consists of video and different quizzes. Although the focus is more on art, you will still learn about the basics of photography such as camera controls and post processing techniques.
---
18. Shaw Academy Photography Course
This webinar-style course offers beginner as well as more advanced lessons. What makes this course different is that you can receive answers to your questions in real time from the instructors. Some of the topics that are covered are composition and camera controls. After you have completed the course, you can download a certificate of completion.
---
19. Springboard: Computational Photography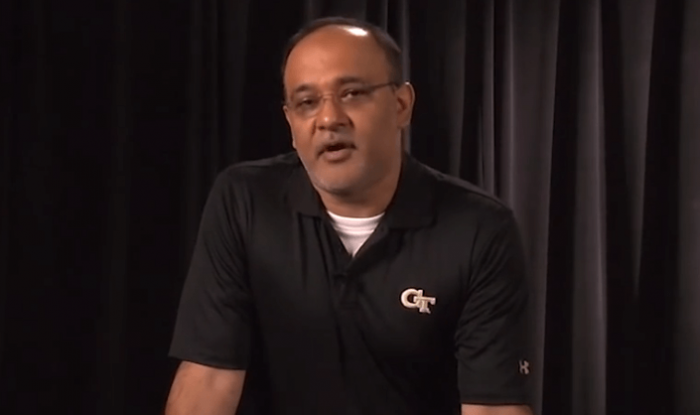 This video lecture course is aimed at intermediates. What makes it so unique is that its objective is to teach you about the influence that computation had on photography and deals with topics like computer graphics and image processing.
---
20. Nikon Digital SLR (DSLR) Photography Class Online
Those who use a Nikon DSLR can complete this online class to unlock all the features that their camera has to offer. The seven lectures look at the technical side of operating your photography gear and snapping superb shots. You do not have to boast advanced skills, but you must own a Nikon DSLR.
---